Reefer container for transportation and stationary storage of Pfizer-BioNTech coronavirus vaccine BNT162b2 (COVID-19)
Our LLC «Global Container Service» offers tu use ready to go solution for transportation with further storage за the COVID-19 virus vaccine BNT162b2.
We offer reefer containers 20' feet and 10' feet designed by the worlds leading manufacturer of the climatic technology ThermoKing Ingersoll Rand company supposed to be used for transportation and further storage of the vaccines with maintaining temperatures up to -40 and -70 depending on the requirments of the vaccine manufacturer.
The containers are available in Europe (Antwerp, Belgium) and China (Shanghai).
The price of containers for the transportation of vaccines or other cargo of the appropriate temperature regime is:
-70C Superfreezer ULT + 10FT Container 62,000 USD
-70C Superfreezer ULT + 20FT Container 75,000 USD
Containers can be delivered by air, sea and road transport, depending on the location and the customer's demand. We offer air delivery of containers by Ruslan planes of Antonov Airlines Company. For one flight Ruslan aircraft of Antonov Airlines can take on board up to 12 containers of 20 feet with a volume of 24.5 m3. up to 28 m3.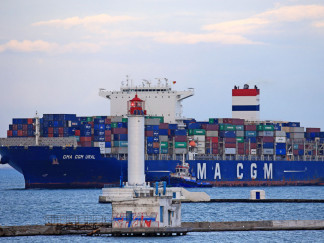 We can offer sea freight by CMA-CGM, ZIM, OOCL, MAERSK and others leading shipping lines, depending on the best service in the direction of the customer's port.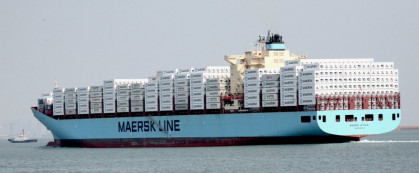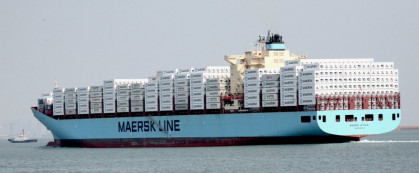 We offer Thermoking gensets to provide container power supply during the transport of COVID-19 vaccine Pfizer-BioNTech by road.
The gensets can also be used during emergency power off during stationary storage of the vaccine BNT162b2.
At the moment, SUPER-FREEZER containers can be used not only for stationary storage of the vaccine and transportation of the vaccine within the country, but also can be used to transport the vaccine from the manufacturer's plant to the buyer's warehouse by road, sea transport, as well as solution for the transportation of the vaccine by air in SUPER-freezer containers is in progress.
For a detailed calculation of the cost of transporting a vaccine BNT162b2, we need
You can find detailed technical information about containers, gensets and aircraft in the documentation attached to this page, or you can request from our managers using the contacts in the site header or above in the article.
Technical data and specifications from this article
Container SUPERFREEZER for ultra low temperatures
Specifications
ENGINE

TK Diesel engine 30,1 hp, mechanical direct injection, naturally aspirated with closed crankcase ventilation

FUEL

TYPE No. 2 diesel (under normal conditions) / No. 1 diesel (cold weather fuel)

ROTATIONAL SPEED

1890 +10rpm / 1560 +10-Orpm

GENERATOR

460/230Vac, 3Phase, 60HZ

OUTPUT POWER

15kW.

APPARENT POWER

18.75 kVA

ROTATIONAL SPEED

1800rpm

ELECTRICAL SYSTEM

SG+1.5 microprocessor controller

BATTERY

12V, 925 CCA at -18°C (0°F)

FUEL TANK

Included in all models

SG CLIP-ON
SG CENTRE-MOUNT
SG SIDE-MOUNT
4731 (125gal)
302I or 1981 (80gal or SOgal)
2831 (75gal)

SUPER FREEZER REFRIGERATION UNIT
General:

Unit type:

Ultra-Low temperature unit. Cascade system with dual refrigeration circuit R134a with Copeland 3 cylinder compressor. Charge 3.5 kg (7.7 lbs) R23 with Copeland Scroll compressor. Charge 3.2 kg (7.0 lbs)

Setpoint Range:

-70°C to -10°C (-94°F to -14°F)

Ambient temperature Range:

-30°C to +37.8°C (-22°F to 100°F)

Required heat leakage of 10' box:

18 Watt/°K @ 20C wall temperature, to ensure set-point at ambient 20 Watt/°K

Required heat leakage of 20' box:

20C wall temperature, to ensure set-point at ambient

Container protection

Pressure equalization valve to avoid excessive vacuum in the container
Cooling Capacity @ ambient temperature +37.8°C (100°F)

At setpoint -30°C (-22°F)

8,250 watt @ 460V/60HZ

7,112 watt @ 400V/50HZ

At setpoint -60°C (-76°F)

5,850 watt @ 460V/60HZ

5,086 watt @ 400V/50Hz

At setpoint -70°C (-94°F)

3,880 watt @ 460V/60HZ

3,344 watt @ 400V/50HZ
Electricity:

Power supply:

A/C 400 to 500 Volt 3 phase 60 Hz ±2,5%
A/C 360 to 460 Volt 3 phase 50 Hz ±2,5%

Main circuit breaker:

32 Amp

Power cable:

18.3 m (60 LF) cable (3phase and ground) with CEE17 power plug (32 Amp; ground 3h)

Maximum power draw:

19 kw during "pull down"

Required heat leakage of 20' box:

20C wall temperature, to ensure set-point at ambient

Container protection

Pressure equalization valve to avoid excessive vacuum in the container
| | |
| --- | --- |
| Controller: | Advanced Microprocessor MP3000 control system Temperature control using 6 NTC sensors Temperature accuracy: +/- 1°C (+/-1-8°F) Datalogger document system parameters and changes, results of Pre-Trip Inspections, Alarms & messages, as well as temperature logs. Temperature logs are defaulted to 1 hour interval, and user can change to 30 min, memory allow 15,000 temperature logs 3 USDA cargo sensor ports with Cannon receptacles Telematics (option) to allow two-way communication with controller. Using Global Network Satellite System and Global cellular LTE, 2G, 3G signal) Datalogger can be retrieved via serial port on unit, or via Telematics Defrost: utilizing electical defrost heaters, with timer and on demand |
| Noise level: | 80db (A) in 250 Hz band, mesured in front of the unit at 1.5 m distance |
| | |
| --- | --- |
| Certifications and design standards: | IS01496-2; CE; ATP; AHRI; USDA; HR |
| | | | | |
| --- | --- | --- | --- | --- |
| Weight of SuperFreezer unit: | 630 kg | (1,390 lbs) | (1,390 lbs) | (1,390 lbs) |
| Weight of 10'container incl unit: | 12,000 kg | (24,000 lbs) | Payload: 8,750 kg | (19,290 lbs) |
| Weight of 20'container incl unit: | 24,000 kg | (52,910 lbs) | Payload: 19,500 kg | (42,990 lbs) |
Gensets SGCO 3000
WEIGHT:
818 kg (1804 Ibs) - Total Weight,
including genset, oil, coolant, dry
fuel tank and battery. Genset to be
provided with decal indicating gross
weight inclusive of fuel.