Maintenance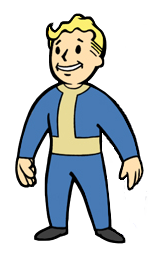 Global Container Service focuses extensively on efficient performance of refrigeration equipment. Just like any other complex refrigeration machinery, reefers require professional care. Expensive shipments set forth quite strict requirements toward the refrigeration equipment. Scheduled maintenance and examination of performance are also of great importance because they help significantly mitigate the risk of failures.
Global Container Service places great emphasis on continuous uninterrupted performance of refrigeration equipment. We keep improving our maintenance chains so as to provide our customers with high-grade after-sales maintenance. Our cooperation with the customer does end right after he/she/it receives the equipment. Our maintenance experts can guarantee flawless operation of your equipment and intend to save your money and time. Global Container Service is known for its fast and high-quality maintenance.
The company's maintenance division aims to reduce customers' costs on maintenance of one-piece units. Our experts come to the market with models featuring the greatest possible number of unattended units и wide use of microprocessor-based devices for self-testing and control. Global Container Service can provide customers with all services to help them avoid any troubles resulting from failures of the equipment.
Global Container Service can do maintenance anywhere within Ukraine. 1 km costs UAH 5. The distance taken into account is the one separating the customer's site and the place where our refrigerating engineer is, i.e. Odessa, Kiev, Zaporozhye or Kharkov. The customer shall pay travel expenses and the work. Any unknown failure requires troubleshooting which costs UAH 300. The cost of repairs depends on findings.
The maintenance of reefer containers is based on standard hours in order to:
·        Save on maintenance and repairs costs
·        Have clear maintenance bills
·        Assess the cost of maintenance
·        Monitor expenses on maintenance of refrigeration equipment
·        And, therefore, be sure the expensive cargo is safe!