Diesel generators ThermoKing
Catalog
Reefer containers catalog
Spare parts
Reefer units
Carrier units
ThermoKing units
Reefer units - Daikin
Clip-on GenSets
Diesel generators ThermoKing
Additional equipment
Services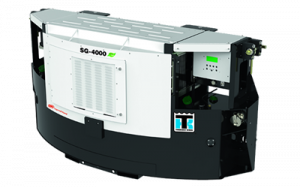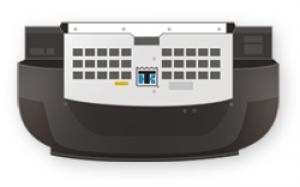 To ensure the autonomy of the refrigerated container, ThermoKing diesel generators (GenSet) are used. In turn, refrigerated containers are equipped with refrigeration units, which are connected to these generators. gensets are able to provide enough power to start the reefer. 
This makes the use of clip on gensets an integral part of the transportation of goods that require a special temperature regime. No additional changes to the body structure of the car or the container are required, since the genset is hung on the end of the refrigerated container, directly above the freezing unit.  
Reefer containers can be used as isothermal equipment, which is able to maintain the forced temperature for a certain time. Diesel generators ThermoKing, in turn, will allow the use of a refrigerated container just as a refrigerator, allowing you to change the temperature during the flight as needed. Without outboard diesel generators, not a single refrigerated container could go on a long voyage.
Many transported goods are very sensitive to the slightest fluctuations in temperature, therefore, for the most part, jenset works without interruption. The manufacturers of Thermoking diesel generators have a very large margin of safety so that the jensets can withstand any loads, in any weather.
The Global Container Service company offers you to buy ThermoKing clip on gensets, which have undergone full pre-sale preparation, customs clearance and have a full package of documents. It is also possible to rent gensets, which will allow you not to spend a lot of money on the purchase of equipment. Our clip on gensets can be filled with a certain amount of fuel at the request of the customer, depending on the duration of the voyage.  
Throughout the entire voyage, our diesel engineers - mechanics can answer any questions that arise and help in case of unforeseen situations.