Сonnection of reefer containers to the power grid
Apart from reefer container sales and rent, Global Container Service can offer an additional service which is connection of reefers to the mains. The terminal site is under 24/7 guard and continuous video surveillance. After connection we check the unit's performance. Reefers can maintain the desired temperature, required defrosting cycle and best humidity level for a long time. Hence, all reefers use 360/460V voltage from a three-phase network. The power consumption is 4 to 5.8 kW per hour and depends on the selected temperature scenario.
The primary advantage of reefers is its protective properties which help avoid damage of any parts of the refrigeration system during transportation.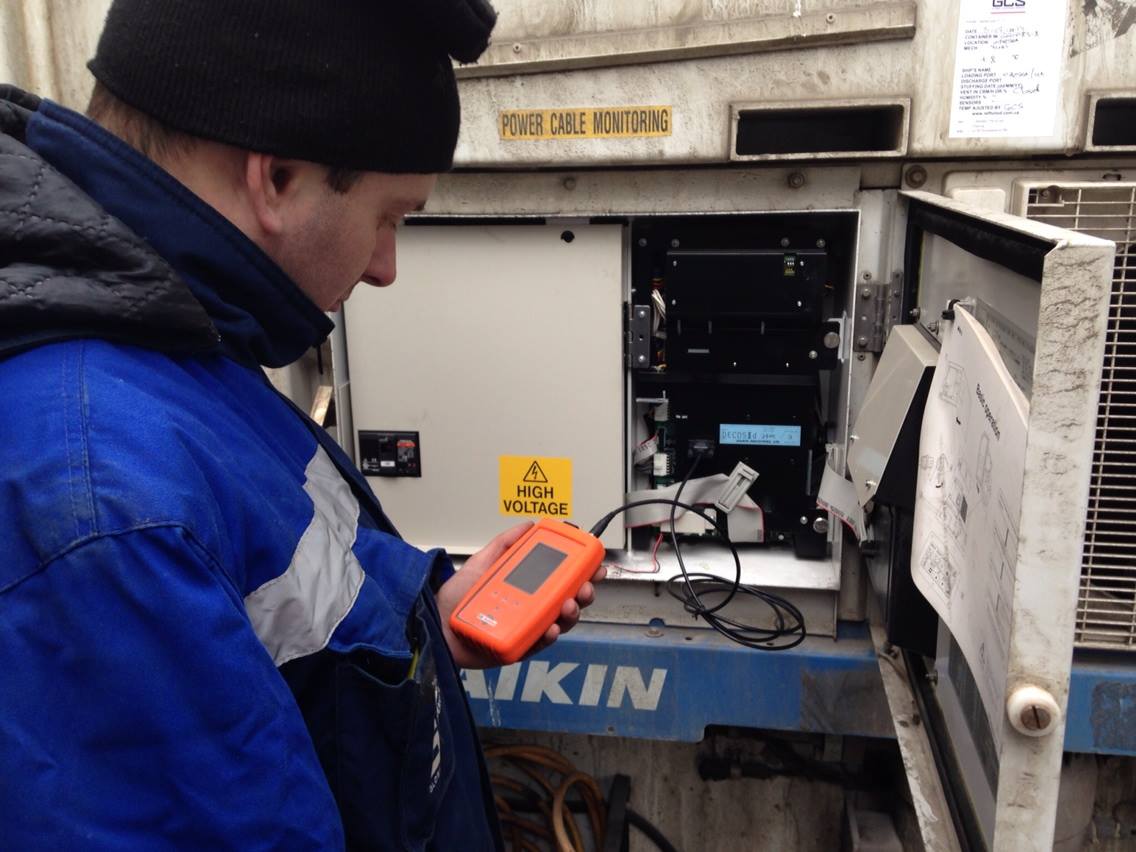 To ensure proper operation of electric parts of the refrigeration equipment the reefer must be earthed. You should protect it from overloads and unexpected closures. That is why we need to connect the equipment to the mains. And for this purpose we need a 25 ampere switch. Never use single or one-phase cutouts. The refrigerator is turned on or off using the start /  stop switch.
If you need to keep a reefer's load chamber doors open for a long time you have to select manual defrosting and switch the refrigeration plant off for some time. As soon as warm air gets inside the reefer container and fans will suck it in, the condensation process begins. Thus, the reefer get covered by a sheet of ice which hampers its effective performance. In this case our refrigerating engineers can do the following:
1.     Open doors during the cargo handling time
2.     Use plastic thermal curtains
3.     Run several defrosting cycles
Global Container Service's experts can connect reefers in compliance with all requirements and safety rules.
To connect a reefer to the mains, our experts will:
1.     Remove the red power plug from the power cable
2.     Install a good 25А automatic breaker for the reefer
3.     Connect the power cable to the three-phase automatic breaker
4.     Set the start/stop switch at zero
5.     Open the right panel board covering all automatic equipment (it is fixed by two screws)
6.     Disconnect CB1 power automatic breaker
7.     Transmit voltage to the reefer
8.     Measure voltage going out of the 25-a automatic breaker which should be between 380V and 220V
9.     Switch on CB1's plant
10.   Measure CB1's voltage
11.   Select the first position on the right-hand switch