Catalog
Reefer containers catalog
Spare parts
Reefer units
Carrier units
ThermoKing units
Reefer units - Daikin
Clip-on GenSets
Diesel generators ThermoKing
Additional equipment
Services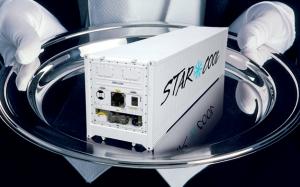 The StarCool reefer unit is reliable and robust. It combines two unique MCI developments aimed at achieving minimum operating costs.
StarCool chillers are as powerful as their competitors.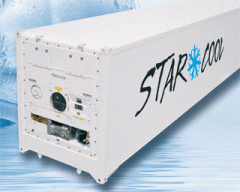 Advantages and features of the integrated unit:
- If the StarCool machine frame is removed, the load capacity will increase significantly - by 100 kg;
- The front wall heat insulation reduces heat loss and eliminates the bridges;
- Improved air circulation;
As a rule, refrigeration units are screwed to the frame of the refrigerated container from the outside. Isothermal gaskets are installed between the two parts to prevent unwanted heat leakage. When they become unsuitable, the tightness and rigidity of the frame is impaired. This can lead to increased power consumption and heat loss. Our specialists have solved this problem. They removed the frame of the refrigeration unit and as a result got 100% insulation of the front wall. As a result, the weight of the refractory container has been reduced and the rigidity of the wall has been improved. Energy efficiency was improved and thermal bridges were eliminated.