Replacing the refrigeration unit of the reefer container
As we know, a reefer container costs quite a lot. And its elements, refrigeration plants and units might break down at any time. That is why you need to upgrade your refrigeration equipment from time to time. Global Container Service's skilled experts can perfectly replace any broken down units of your reefer container within a short time. We cooperate only with qualified manufacturers like StarCool, ThermoKing, Daikin and Carrier. Their plants are perfect for maintaining the desired temperature within the refrigeration chamber, i.e. between -25 and +25 °C.
Our experts carry out the PTI confirmed by a respective upload file. This guarantees 100% operability of all units. All refrigeration plants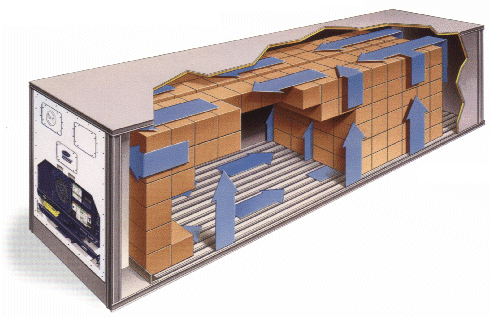 offered by our company are in perfect condition. And we have all parts. Experts employed by Global Container Service can repair any broken down plants, and perform comprehensive maintenance, if required.
We also sell RMM units which are remote communication tools devised specifically for reefers. A wireless technology-based RMM can help you track your equipment. 
If you purchase a reefer with an RMM installed on it, you we know everything that happens to your equipment. 
You will be receiving notifications about software updates, PTI, and accidents.