Training and educational Center
For many years GLOBAL CONTAINER SERVICE has been an official dealer of such refrigeration equipment manufacturers as Daikin, Thermo King,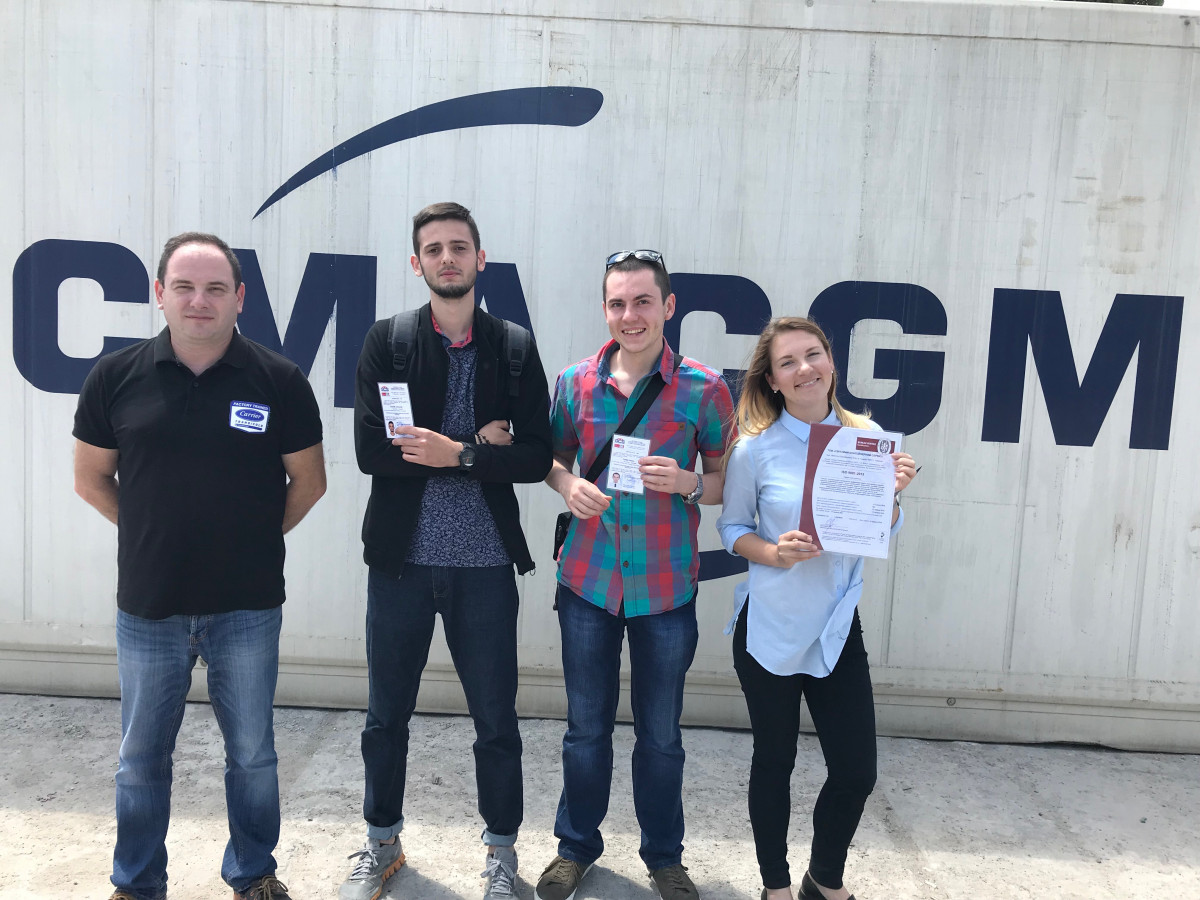 Carrier and Star Cool. Due to the great experience in sales and service of reefer containers in Ukraine, a huge amount of knowledge was accumulated, which the company wanted to share. Daikin was the motivation that moved our project forward and organized the first training session for refmechanics in Ukraine at our learning and training center. But, in order to teach specialists in GLOBAL CONTAINER SERVICE at a proper level, we had to get a certificate. We spent a long four months to collect documents, equipment, development of training programs corresponding to international standards BUREAU VERITAS, in such directions:
- training of seafarers for servicing reefer containers of Thermo King, Carrier, Daikin and Star Cool manufacturers on ships;
- training in the operation of reefer containers for stationary storage.
We received the much-anticipated ISO9001:2015 certification and immediately conducted an training for our first CMA-CGM students.  There were only two of them. But for us, this was the start of the centre activity. To date, we have trained more than 200 seafarers for companies such as MCS and CMA-CGM and we do not plan to stop there.
A gift to the center from Daikin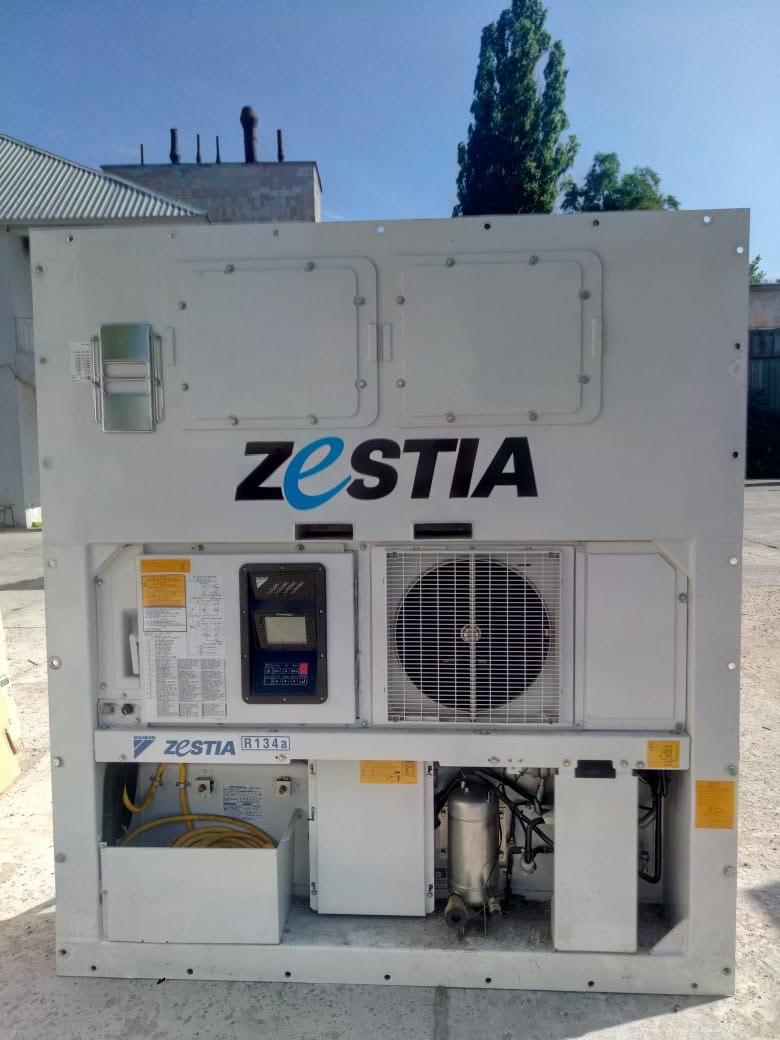 The success of the Daikin Training Center was learned at a party dedicated to the 50th birthday, where managers made a surprise for GCS, that is, a new unit ZESTIA, the flagship product of Daikin company.
"This is a very important investment in our company, because thanks to it we can introduce our students to the latest modern equipment that is used in the transportation of temperature cargo" - said Sergei Luzhansky.
Special thanks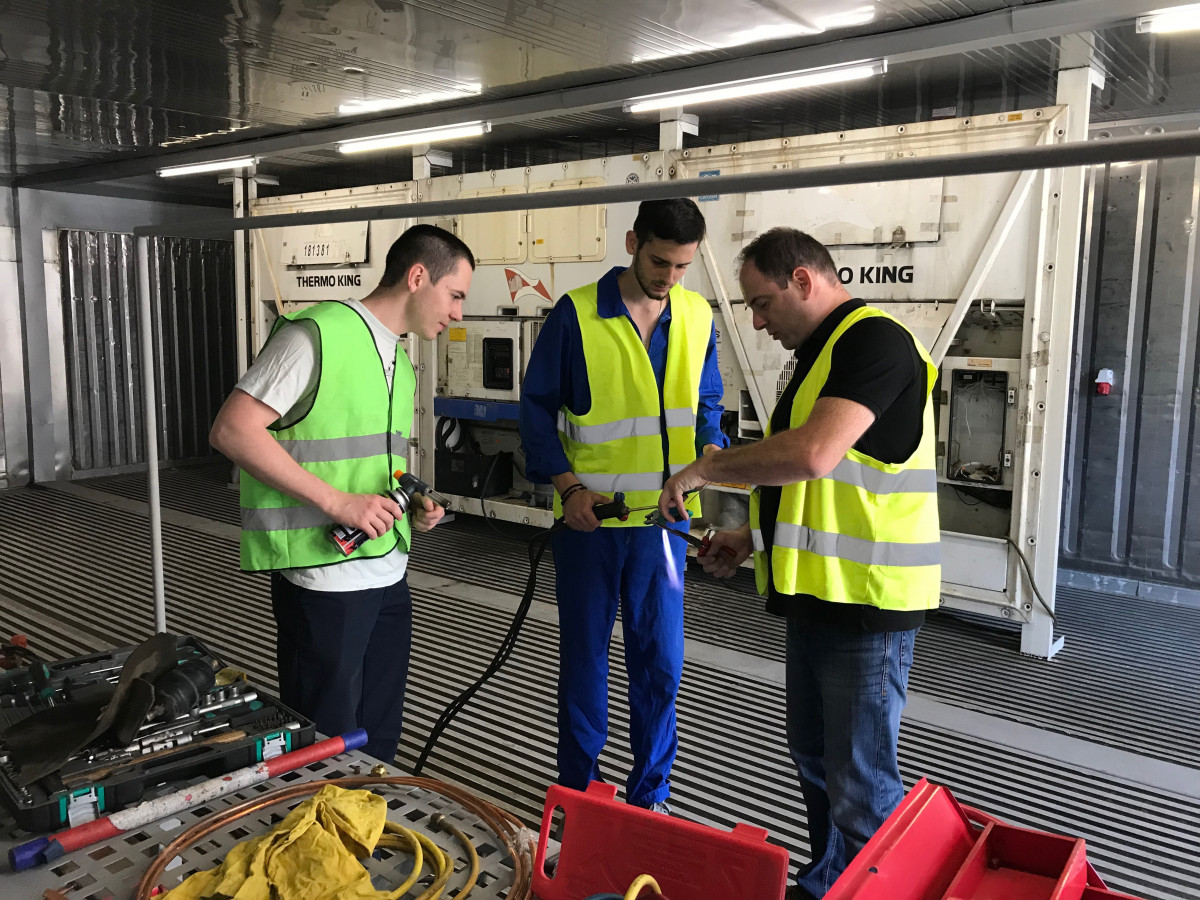 We are trying to carry knowledge to the mass, walking in step with the development of temperature cargo transportation. Our task is to update the equipment for practical classes, to make changes in the theoretical part, and to provide our students with the most modern and relevant information that will help them during their work.
We are thankful to our partners and to all companies that have provided and still provide, for the development of our possibilities. We also would like to thank the entire Daikin team for their huge investment in the growth of the GLOBAL CONTAINER SERVICE training center.