Tank container rent
The Global Container Service company provides a container tank of various models and modifications for rent on the territory of Ukraine for liquid and gaseous cargoes both for stationary storage and for transportation by auto and railway transport. All tank cisterns are checked before being sent to the customer for use.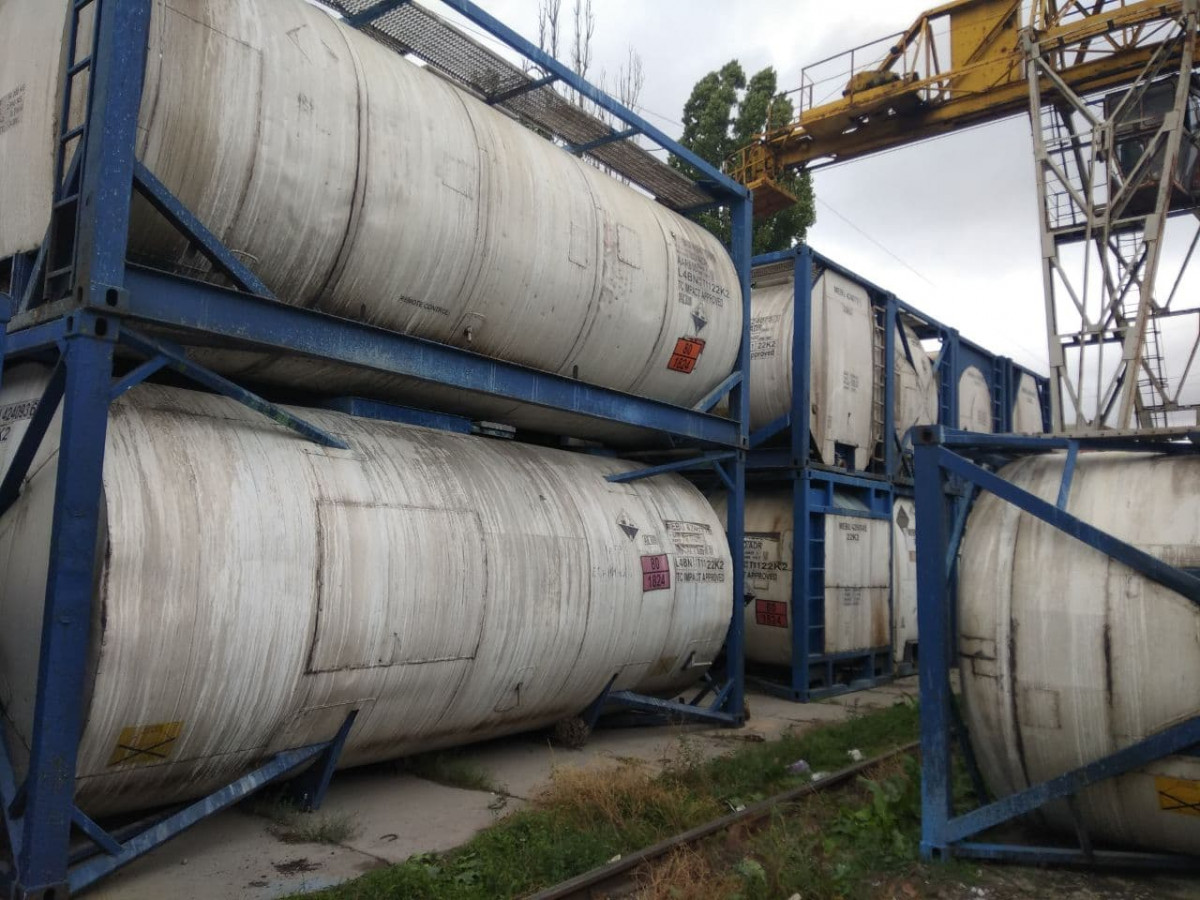 We also provide all types of maintenance and overhaul of tank containers at our container terminal: 
from replacing gaskets on valves, filling and filling fittings, to major repairs of the tank itself, restoration of the tank insulation and the geometry of the tank frame.   
Our company offers its clients the most favorable terms of cooperation:
All equipment provided for rent has a valid survey certificate and strictly comply with ISO requirements . You do not have to worry about the safety of your cargo, as we guarantee the complete serviceability of the equipment.  
Long and short term rentals
If you need to transport only a few consignments of goods, our company offers not only long-term, but also short-term lease.
Individual approach
We conclude an individual agreement with each client, where all the terms of the lease are spelled out. Refunds and receipts are made at the terminal in Odessa. 
We also sell old used tank containers.
Among the main advantages of tank containers are:
Universal tank containers are suitable for transporting food, dry and liquid chemical products.
Transportation of goods in tank containers on the platform can be carried out by road, sea or railway transport.
Renting a tank container is much more profitable than buying or renting a traditional tanker truck or railway tanker. Lack of transshipment of cargo in ports and at railway stations will significantly save you time and cost of transportation.
•
Environmental Safety
Thanks to their design and modern materials used in the production of containers, they are suitable for transporting both safe and dangerous goods. Thanks to this, the possibility of emergency situations during the transportation of goods by train, sea or road is reduced to a minimum.