New reefer containers for sale
At Global Container Service you can buy 20 or 40-feet reefers. First of all, you need to know the dimensions which depend on the quantity of products requiring low temperature storage. The larger the container the more expensive it is. The most expensive element is the reefer container plant.
When you are certain about your dimensions (i.e. 40 or 20 feet), you need to choose the casing (i.e. the outer shell) which can be either aluminum or stainless. The reefer's inside is lined with stainless steel. If we compare between aluminum and stainless metal, the latter is resistant to external damages. If the reefer container is to be used for railway transportation, then metal would be a better option, which costs a lot more. A stainless aluminum reefer would be better if you need to do a one-time transportation. Some used reefer containers have patches resulting from repairs.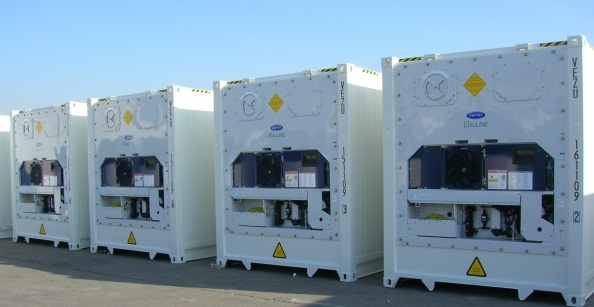 Our skilled experts do maintenance at specialized terminals. When refrigeration equipment is handled by the international transportation system, it should be troubleshot and repaired in compliance with all rules set forth by the manufacturer. Patches help avoid cold leakage. Global Container Service uses refrigeration plants made by leading manufacturers like Daikin, Carrier Transcold and Thermoking. They can perfectly handle their basic function which is to maintain low temperature inside the reefer container. There are no major differences between the brands.
What reefers does Global Container Service sell?
• Thermoking is the leading manufacturer specialized in automotive refrigeration systems, trailers and parts for refrigeration plants (normally not many of them are available at the warehouse).
• The best supplier of parts is Carrier Transicold.
It is number one refrigerator manufacturer in the market. And the advantage is that there are lots of used parts compatible with Carrier equipment. Carrier reefer containers have reliable compressors, which has experienced major modifications and have been in production for amost thirty years. These days, no one will be surprised to see a reefer container manufactured in 1980's with acceptable temperature characteristics. This brand's primary benefit is its reliability and durability.
Does the year of manufacture have any importance?
Actually, there is no difference between reefers produced within 3 to 4 years. What really matters is the specifications.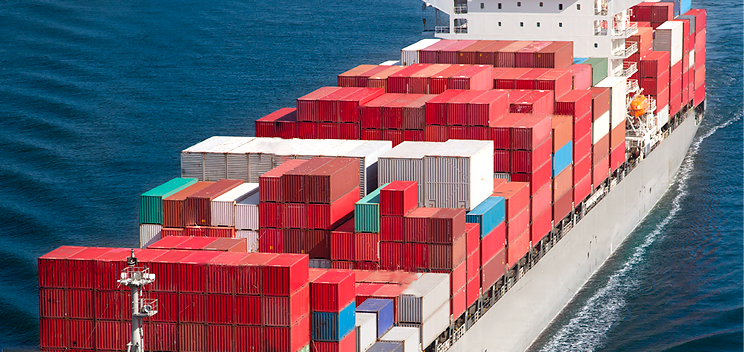 We should take into account:
• The mode of operation of reefers manufactured in the same year might vary a lot. Therefore the period of future use will be different.
• To know how capable a used reefer is, we need to assess its actual characteristics.
Global Container Service's experts can help you select appropriate equipment and answer all your questions.